Au cours des derniers mois, les nouvelles sur le Venezuela achetant et utilisant le Bitcoin à grande échelle ont conduit à un certain nombre de rumeurs concernant la croissance et la demande de la cryptomonnaie Une interview avec Daniel Osorio de Andean Capital Advisors sur CNBC indique que le pays pourrait bientôt se « bitcoiniser » complètement.
Osorio, qui passe environ une semaine par mois en Amérique du Sud, a été interrogé au sujet des problèmes d'hyperinflation auxquels les Vénézuéliens sont confrontés. Au cours de l'entrevue, il a expliqué qu'un simple déjeuner coûte plus de 200 000 bolivars, soit environ 8 à 10 $.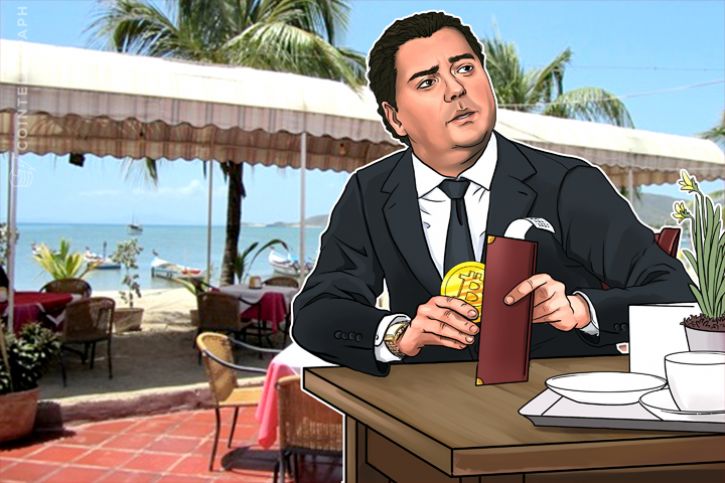 Bitcoin uniquement
Les commerces locaux, restaurants en premier, commencent à n'accepter que le bitcoin ou les virements de devises étrangères. Le problème, selon Osorio, est que, contrairement au Zimbabwe et à d'autres pays où l'hyperinflation a fait des ravages, le Venezuela n' a pas accès à suffisamment de dollars pour gérer son économie.
Les habitants se sont donc complètement tournées vers le bitcoin pour faire fonctionner leur économique. Le Bitcoin étant indépendant du marché noir, il représente une plateforme de change fixe pour les entreprises.
Pour finir, Daniel Osorio affirme que « nous assistons peut-être à la première bitcoinisation d'un État souverain. »
Les amateurs de cryptomonnaie affirmeraient qu'il ne s'agit que de la première d'un grand nombre, vu la croissance exponentielle de l'adoption de cette nouvelle technologie
---

Ce billet est un #reblog de l'article « First Bitcoinization of a Svereign State is Happening Now » publié le 2017-09-25 par The CoinTelegraph.

Retrouvez-nous sur notre groupe Telegram afin de discuter des dernières nouvelles sur la cryptomonnaie, de trading et de minage.