La directrice générale du Front Monétaire International (FMI), Christine Lagarde, a affirmé que les monnaies virtuelles ne devaient en aucun cas être ignorées par les gouvernements.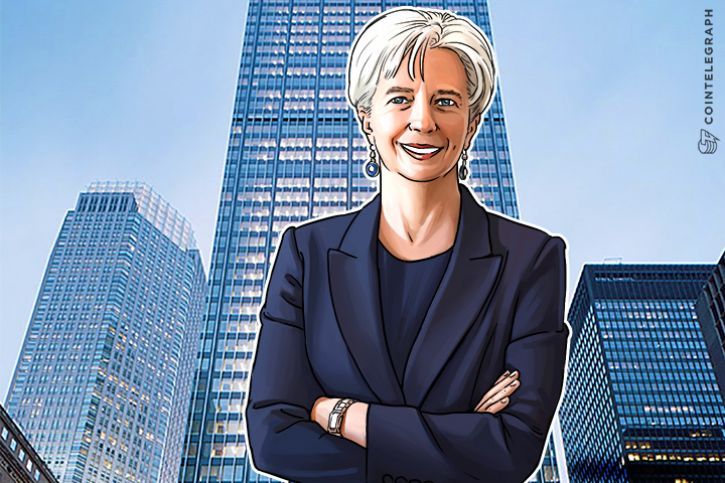 Christine Lagarde a, de plus, conseillé aux pays possédant de faibles institutions et des monnaies nationales instables d'adoption une cryptomonnaie en remplacement.
« Au lieu d'adopter la monnaie d'un autre pays, comme le dollar étasunien (USD), certaines de ces économies devraient augmenter l'utilisation des monnaies virtuelle. Appelons cela une dollarisation 2.0. De plusieurs façons, les monnaies virtuelles pourraient donner du fil à retordre aux monnaies existences et aux politiques financières établies. La meilleure réponse que pourraient offrir les banques centrales est de continuer sur une politique monétaire efficace tout en étant ouverts aux nouvelles demandes, et de suivre l'évolution. »
Les monnaies numériques sont attrayantes
La directrice du FMI a cité plusieurs facteurs qui pourraient conduire à l'adoption des monnaies virtuelles. Entre autres, elle a insisté sur le changement des préférences des consommateurs, vers des systèmes plus faciles d'utilisation et plus sécurisés que les monnaies traditionnelles, d'autant plus avec l'amélioration continue de l'écosystème des cryptomonnaies et au fur et à mesure que celles-ci se stabilisent.
Lagarde a, par contre, clarifié que le renversement des monnaies conventionnelles au profit des monnaies numériques ne pourrait arriver que dans un futur proche, arguant sur leur trop forte volatilité et leur risque trop élevé, ainsi que les limitations actuelle de la technologie, qui consommerait trop d'énergie et ne pourrait pas répondre à une forte demande* (l'Ethereum, pour instance, gère 20 transactions par seconde sur son réseau alors que PayPal peut en gérer 200).
La position du FMI
Le Front Monétaire International préconise une approche discrète et prudente des cryptomonnaies et de leur régulation. En 2016, dans ses recommandations à propos de la technologie Blockchain et des monnaies décentralisées, le FMI les considère capables de révolutionner le secteur de la finance à long terme.
Christine Lagarde a aussi confirmé son support aux applications financières de la technologie Blockchain.
---
* Voir l'article Scaling Ethereum to Billions of Users par Fred Ehrsam, sur Medium, pour l'état d'évolution du réseau Ethereum.
#reblog de l'article Christine Lagarde: Cryptocurrencies Should Not Be Ignored by Governments parru sur The CoinTelegraph, le 1er octobre 2017.
Discutez de l'actualité des cryptomonnaies sur notre groupe Telegram : t.me/SubspaceClub